<![endif]-->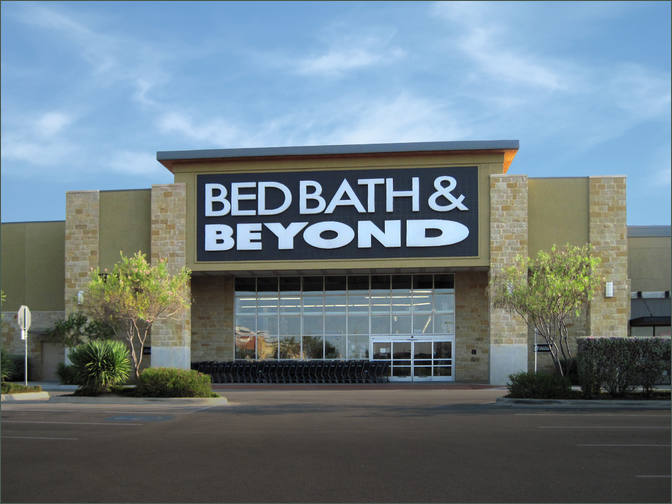 Market Heights
201 East Central Expressway


Harker Heights

, TX

76548



417,000-square-foot* regional power center anchored by Cinemark, Dick's Sporting Goods, Barnes & Noble, Ross Dress for Less and Bed Bath & Beyond.
The property is shadow-anchored by Target and includes outparcels occupied by Cracker Barrel, Cheddar's, Chick-fil-A, Bank of America, Chase and Panda Express.**
The center is the dominant shopping center in the retail corridor along Highway 190.
Fort Hood, the largest employer in Texas, is home to 82,700 military and civilian employees and their families. An additional 61,400 family members live off-post in surrounding areas.
*Approximate. **Not owned.
Demographics
| | 1 mi. | 3 mi. | 5 mi. |
| --- | --- | --- | --- |
| Population | 10,513 | 61,415 | 125,942 |
| Daytime Population | 15,297 | 53,775 | 115,678 |
| Households | 3,756 | 21,745 | 46,332 |
| Avg HH Income ($) | 68,860 | 76,649 | 68,029 |
| Med HH Income ($) | 56,568 | 62,483 | 53,936 |
Highlights
Type: Multi-Tenant Retail
Total SF: 417,167
Parking Spaces: 2,701
Year Built: 2019

Leasing Contact
Daniel Frey
Leasing Contact 500 West 5th Street
Austin, TX 78701
p. 512-682-5500

Adam Zimel
Leasing Contact 500 West 5th Street, Suite 700
Austin, TX 78701
p. 512-682-5500

Michele Gary
Leasing Contact 500
Au, TX 78701
p. 512-682-5500

Printable Version
Market Heights
| | |
| --- | --- |
| Available | Coming Available |
Available Spaces
| | | | | |
| --- | --- | --- | --- | --- |
| 235 | 4,889 SF | | 240S | 705 SF |
| 520 | 3,000 SF | | 645 | 3,000 SF |
| 650 | 1,680 SF | | 670 | 882 SF |
| 700 | 4,550 SF | | 1180 | 4,828 SF |
| 1190 | 2,550 SF | | 1280 | 2,774 SF |
| 1290 | 10,956 SF | | 1330 | 1,280 SF |
| | | |
| --- | --- | --- |
| 100 | Cinemark Theatre | 53,491 SF |
| 200 | MEDCOM | 13,349 SF |
| 230 | Childrens Place | 4,100 SF |
| 240 | Old Navy | 13,471 SF |
| 250 | Bed Bath & Beyond | 23,400 SF |
| 270 | Kirklands | 8,722 SF |
| 280 | Maurices | 5,000 SF |
| 290 | Carter's | 3,866 SF |
| 400 | Ulta Salon | 10,249 SF |
| 500 | Fossum Dental Group | 2,195 SF |
| 510 | Sally Beauty Supply | 1,500 SF |
| 550 | Petco | 15,000 SF |
| 570 | Dollar Tree Store | 9,000 SF |
| 590 | Twin Liquors | 6,000 SF |
| 600 | AT&T Wireless | 3,500 SF |
| 610 | Great Clips For Hair | 1,280 SF |
| 620 | H & R Block | 1,355 SF |
| 630 | Studio Nails & Spa | 2,000 SF |
| 640 | Any Lab Test Now | 1,280 SF |
| 680 | Department of the Army | 6,082 SF |
| 690 | Navy Federal Credit Union | 3,448 SF |
| 750 | Nothing Bundt Cake | 1,572 SF |
| 790 | The Vitamin Shoppe | 3,206 SF |
| 1110 | Barnes&Noble | 28,500 SF |
| 1150 | Lane Bryant | 7,000 SF |
| 1160 | Nightmares Unlimited, Inc. | 5,875 SF |
| 1170 | Catherine Shoppes | 4,000 SF |
| 1200 | Razoo's Cajun Cafe | 6,219 SF |
| 1210 | Which Wich | 1,600 SF |
| 1220 | Illuminate Gym | 7,637 SF |
| 1260 | About Face Med Spa and Wellnes | 1,800 SF |
| 1270 | Scott and White Healthcare | 1,900 SF |
| 1300 | Genghis Grill | 4,655 SF |
| 1310 | James Avery | 2,805 SF |
| 1320 | Yo-Yo Berry | 1,595 SF |
| 1340 | Stentson Cigar | 2,044 SF |
| 1350 | Deka Lash | 1,280 SF |
| 1400 | Chipolte | 2,200 SF |
| 1410 | Knockouts Haircuts for Men | 1,494 SF |
| 1440 | Five Guys Burgers & Fries | 2,630 SF |
| 1450 | Sprint PCS | 2,246 SF |
| 1480 | Palmeras TX-Mex Con Sabor | 4,550 SF |
| 1600 | First National Bank | 5,000 SF |
| 2100 | Ross Dress for Less | 28,312 SF |
| 2120 | Five Below | 8,000 SF |
| 2150 | Dicks Sporting Goods | 50,137 SF |
| 2190 | America's Best | 2,808 SF |
Market Heights